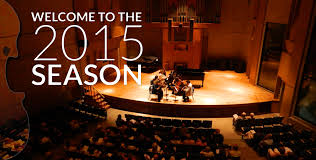 FREE Tickets to Craftsbury Chamber Players concerts
Check out two tickets for summer concert event with the Craftsbury Chamber Players.  This Chamber Music Festival is a six week festival performing works of composers of the classical, romantic, 20th century and contemporary period. In their 50th season the Craftsbury Chamber Players Chamber Music Festival is the longest continually running chamber music festival in the country with internationally acclaimed artists. Concerts are held on Wednesdays at the UVM Recital Hall and on Thursdays in Hardwick Town Center.    Contact the library to reserve a concert date.
CRAFT MORNINGS WITH MERRY (ages 4-10) We have a great crafts series happening at the Richmond Free Library this summer. The available spaces for this series usually fill up, but we just had some cancellations and could sign up some children for these programs: July 22 B-b-bubbles, July 29 Bouncy Games, August 5 Sock Puppet Show. To register call 434-3036.
Pizza Fridays!
Fresh, hot homemade pizza is available at the Library on Fridays at noon! The meal is free to kids 18 and younger but registration is appreciated. We don't like to run out! Call 434-6006 or email occc@gmavt.net to leave your name and how many children will be dining. This delicious program is sponsored by Our Community Cares Camp and ends on August 7th.
Summer Keys:  next in the series:  July 23, 7:30 pm at the Richmond Free Library in the community room.  Virtuoso pianist Annemieke McLane performs the works of Liszt, Schubert, and Grieg.
English Country Dance.  Looking for a little more structured movement?  Join Val Medve on select Mondays at 7-9 pm to participate.  All levels, including beginners, welcome.  Bring smooth soled shoes and a small donation.   July 13, 20 and August 3 and 10.
SUMMER VACATION!
Every summer the Richmond Free Library and the Vermont Department of Libraries co-sponsor summer reading programs. We have three summer reading clubs: Reading Together for children not yet ready to read on their own, Every Hero Has a Story  for ages 6-12, and Unmask  for teens.  We'll have a club celebration party in August.  Here's the scoop:
SWIMMY – PuppeTree's amazing multimedia (shadow puppets, animation, projections, and music by Debussy) production of Leo Lionni's classic children's book.  Tues., July 28 at 1:30. Ages 3-12.
SUPERHERO TRAINING DAY – Sharpen your abilities with strength training, stamina training, and unusual power identification. Fri. July 31 at 10:30. Ages 3-7 (siblings welcome).
FINAL READING CLUB DAY – Last chance to write in your reading records. Wed. Aug. 12.
READING CLUBS CELEBRATION PARTY – For everyone who participated in the summer reading program. Magician extraordinaire Tom Joyce will entertain us with tricks and quips. Thurs. Aug. 13 at 10:30.
EXHIBITS:
July:  Just ten more days to view Rebecca Roose's cool snowglobe collection in the display case that capture whimsical scenes come from many different states and countries,  offering a glimpse back in time and Bill Kneen's photographic creations.
Coming in August:Vintage postcards of Richmond from the collection of Maureen Parent in the case.
Aand Tim Goodrich's photographs of on the walls: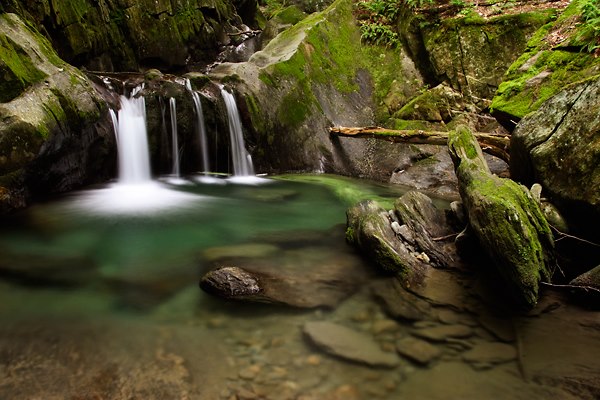 Book Discussions (copies available at the main desk):
August 11, 6 pm:  Extremely Loud and Incredibly Close by Jonathan Foer.
"Oskar Schell is an inventor, Francophile, tambourine player, Shakespearean actor, jeweler, pacifist. He is nine years old. And he is on an urgent, secret search through the five boroughs of New York to find the lock that fits a mysterious key belonging to his father, who died in the attacks on the World Trade Center."
Mystery Titles:
July 23, 7 pm:  Strong Poison by Dorothy Sayers
"The classic mystery that first featured Harriet Vane, companion sleuth to the dashing, perennially popular private investigator Lord Peter Wimsey, from the writer widely considered the greatest mystery novelist of the Golden Age."
August 20, 7 pm: Innocent Blood by P.D. James.
"Adopted as a child into a privileged family, Philippa Palfrey fantasizes that she is the daughter of an aristocrat and a parlor maid. The terrifying truth about her parents and a long-ago murder is only the first in a series of shocking betrayals. Philippa quickly learns that those who delve into the secrets of the past must be on guard when long-buried horrors begin to stir."
Passes: ECHO Lake Aquarium and Science Center at the Leahy Center for Lake Champlain, Vermont State Day Use Parks, Crafsbury Chamber Players (new!) , Shelburne Museum, and Shelburne Farms.These passes are available for 2 days.  (Late Fines of $5/day are applied.)
News:  Friend us on Facebook for special announcements, interesting links, and updated program information.
Keep up to date on activities and programs via our facebook or webpage: facebook.com/richmondfreelibraryvt or www.richmondfreelibraryvt.org.